It must be all of two weeks since we last visited Lowlander. It's a pleasant evening for a stroll around the West End, so why not let's drift back. We can tackle this week's Beelzebub crossword and sample the third and final La Trappe beer that we need while we're there.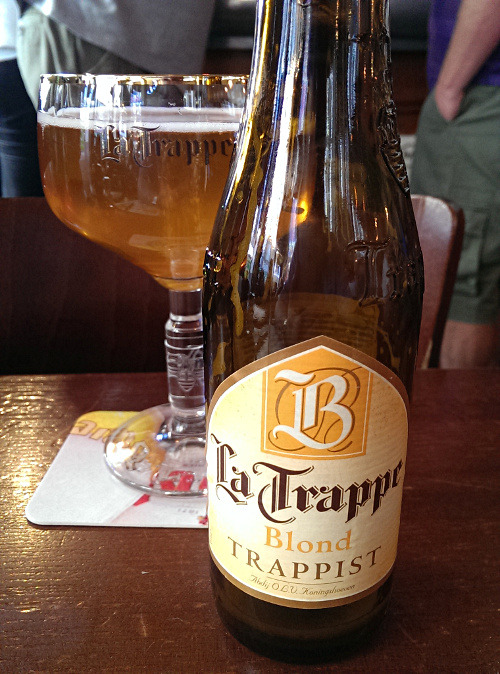 We've already seen the La Trappe Dubbel and also the Tripel. The Blond is actually the least strong of the three, at a mere 6.5% ABV.
It pours very much the expected golden colour with a small amount of dense, white foam, and there's a remarkable amount of fizz to it.
This is technically a Dutch beer, but like the previous La Trappe offerings, it's basically as Belgian as a beer can get, short of, you know, actually being Belgian. It smells and tastes every inch the typical Belgian blond: floral and honey notes, banana fruit and musty farmhouse yeast.
There's a hint of vanilla and some spicy hops, and despite being a little gassy, it's quite refreshing. Unfortunately it's a disappointingly inoffensive beer. There's none of the moreish, zingy saltiness of the last Trappist blond we tried, the famous Westvleteren, or the warming alcohols of the La Trappe Tripel.
There's nothing to particularly dislike about this one, but on balance, it's really a rather forgettable beer.
Facts and Figures