In some ways, this was a nice find: a beer I'd never seen before and was wondering how to track down. Until, that is, I accidentally spotted it through a shop doorway not far from my house whilst out for a run.
As soon as the sun finally came out, it was time to wander back to Lordship Lane and liberate a bottle or two from the fridges at my local Eastern European bodega, which I didn't actually know existed until this point.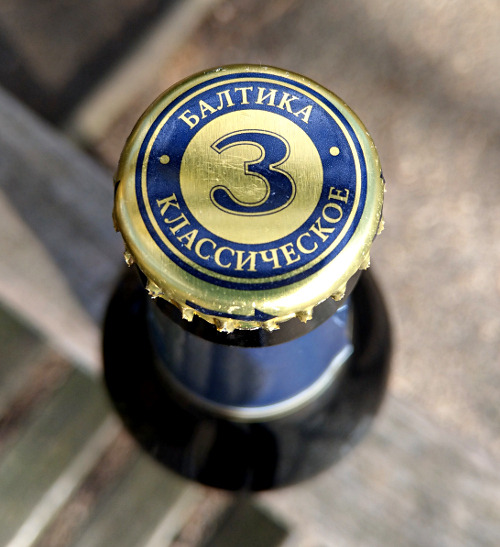 Brewed in St. Petersburg, Russia, Baltika No. 3 is strangely hard to find in the UK. Strange because the No. 7—which I assume to be pretty much identical—is all over the place. It's a regular fixture in any branch of Spoons, for a start. There are probably some other numbers in the range. Who would know.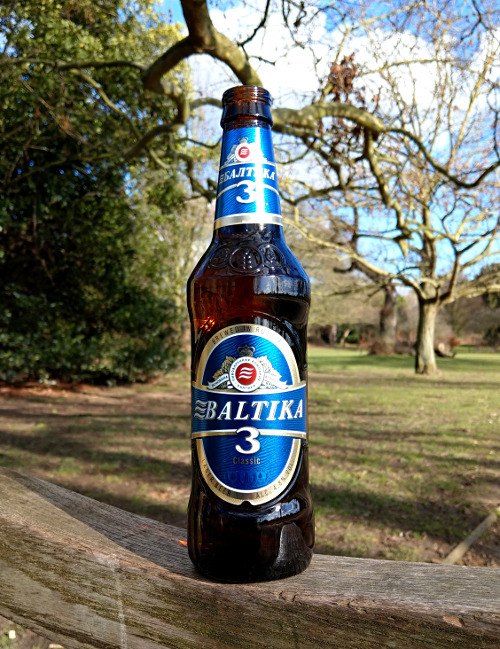 Initially, it's hard to find anything to say about this beer to make it sound interesting. It simply isn't. It's a bottle of 4.8% lager with quite a smart label. It's cold. It tastes of lager. The bottle is quite big. If it were more than 5°C on my park bench this afternoon it might even be quite refreshing.
But there is a little bit more than that going on in there. There's a fairly solid malt base, a faint aroma that I guess is from a Noble hop, such as Saaz, and some vanilla ice cream notes that suggest the brewers have at least tried, even if they are owned by Carlsberg these days.
Fine. Nothing life-changing to see here, but this isn't a terrible beer.
Facts and Figures
| | |
| --- | --- |
| Brewery: | Baltika Breweries, St. Petersburg, Russia |
| Style: | Pale Lagers |
| Strength: | 4.8% ABV |
| Found at: | Eastern European Food, Lordship Lane, London SE22 |
| Serving: | 500ml bottle |