It's not getting any easier to track down beers from The List, but fortunately there are one or two quite widely-available ones left. Wells Bombardier, for example.
The exact relationship between Charles Wells and Young's, who together were once Wells & Young's—not to mention Marston's, who actually brew this beer—is bewildering to me. But happily enough, it still seems to be the case that you can visit any of countless Young's pubs and confidently expect to see Bombardier on the hand pumps.
Which is what we'll do today. Welcome to the very pleasant The Clock House pub, overlooking the green expanses of Peckham Rye here in South London. Peckham Rye is known for being where wordsmith, engraver and general-purpose nutcase William Morris claimed to have seen visions of trees filled with angels and whatnot. But it's probably changed a bit since then.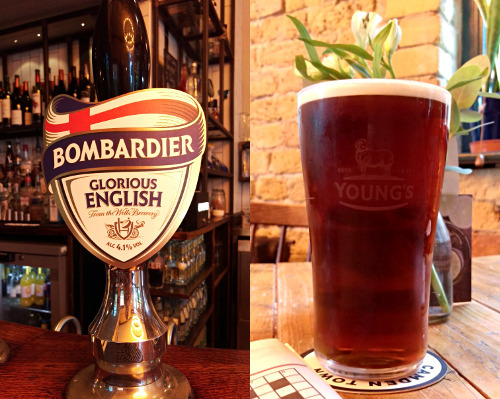 Wells Bombardier is a famous Best Bitter, weighing in at 4.1% ABV and served here from cask. The colour is the classic deep, reddish chestnut that befits a Best. It's certainly aromatic, with big, fruity notes wafting up at you from the glass.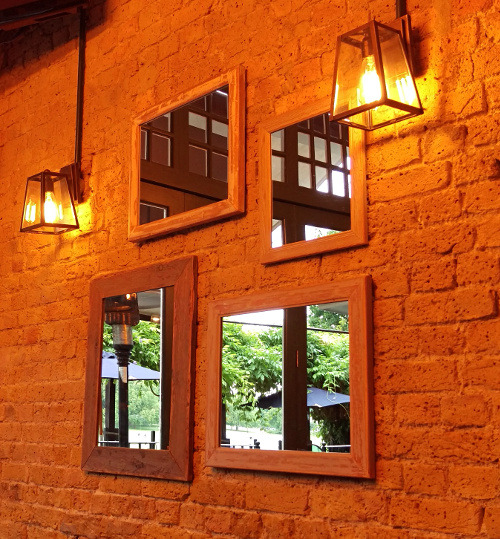 And very drinkable it is too. Bombardier won't surprise anyone familiar with the style, but it's certainly a good example. Again it's fruity to taste, all raisins and sultanas, with biscuity malts and a pleasing bitterness lingering at the end, courtesy of what I would assume to be English hops.
It's a decent pint, all told, though a beer that absolutely has to be in peak condition, which it is today here at the Clock House. Perhaps not a style that's always been guaranteed to excite your blogger, but without question this is a beer I would happily drink again.
Facts and Figures