Three Hundred Beers is just a record of one man's attempt to try every one of the 300 beers covered in acclaimed beer writer Roger Protz's near-legendary book, 300 Beers to Try Before You Die.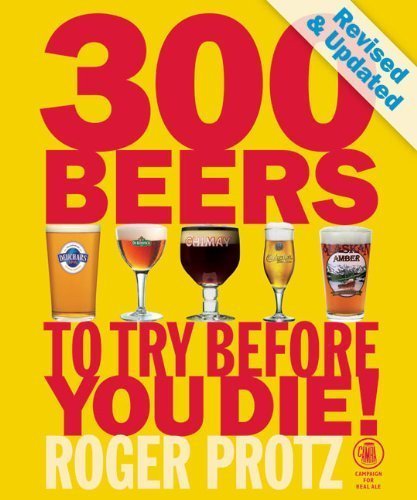 I don't anticipate ever being able to bag the full 300 beers, but that's not entirely the point. It's better to travel than to arrive, and I'm hoping that the journey will be fun, educational, and of course beery.
That said, I'm fortunate enough that my home in South-East London Essex gives me easy access to some of the world's finest pubs, along with a handful of surprisingly good beer shops—if you know where to look for them.
There really are some terrific beers being brewed in the UK at the moment, not to mention around the world, and if this blog brings attention to some of them—especially the smaller, independent brewers out there—then so much the better.
Cheers!