Since we're in Swindon for the day, and having successfully put ourself on the outside of a couple of pints of the rather tasty Arkell's Kingsdown Ale, why not let's track down another Wiltshire-brewed beer, the Wadworth 6X.
6X is brewed in Devizes, not too far down the road, and Wadworth themselves have a couple of pubs in Swindon, one of which is The Wheatsheaf. It's a spacious, rambling place with more rooms than I was able to locate in a single visit. Appearances suggest it to be a former coaching inn, and it's very much the sort of pub in which Threehundredbeers could happily while away a Saturday afternoon.
Of course, as a Wadworth pub, you can reliably expect to find a pint of 6X here, and in excellent condition too. Of particular interest is the fact that at The Wheatsheaf, the 6X is served on gravity from oak barrels rather than the more commonplace modern metal alternative.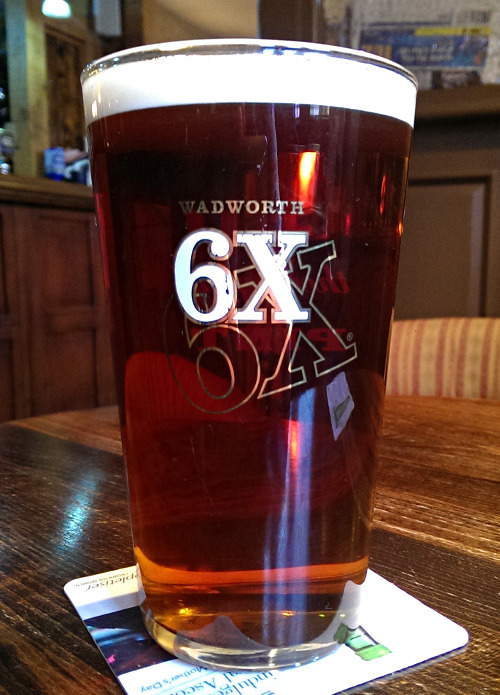 I think it's fair to describe Wadworth 6X as an archetypal Best Bitter, and so it pours the expected warm copper colour. Served from gravity it's completely still, and yet manages to rustle up a generous off-white head. There are no surprises in terms of aroma, with the expected peppery yet subtle English hops dominating.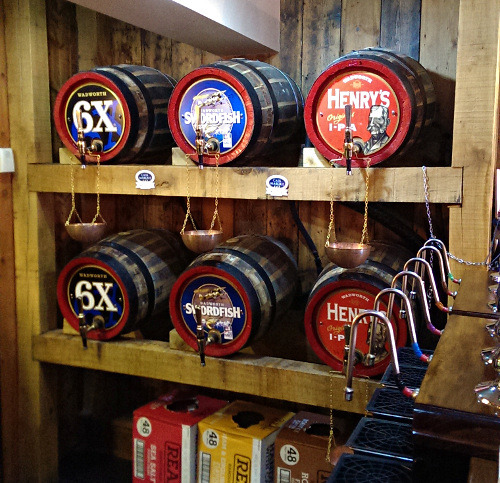 There are the oak casks right there. Well, perhaps not exactly. I'm told that the real oak casks are in the cellar and what you see behind the bar is a sort of elaborate charade, designed to sort of communicate the fact that there are oak barrels involved somewhere along the line, which seems fair enough.
I'm not sure I could taste oak, but then I believe the traditional barrels would typically be lined with pitch to prevent the wood and beer becoming intimately acquainted. Of course, I'm happy to be corrected if that isn't the case here.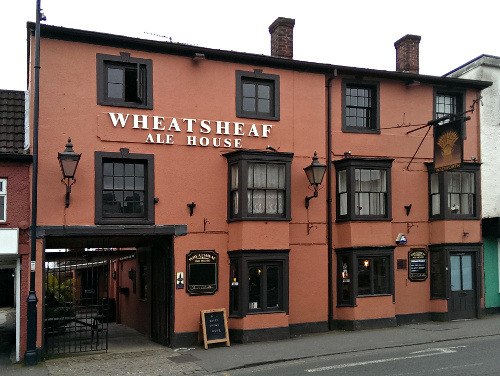 What you do taste is in many ways a typical Bitter. While that's not a style that I've always been thoroughly excited by, there's no doubt the 6X is a very good example of the style. It's nutty, chewy and full of raisin and sultana fruits. The body is spot on: not in any way thin or watery like some lesser Bitters, but not so heavy that you couldn't manage a few pints if push came to shove.
There's a pleasing caramel sweetness underlying proceedings and a long lingering bitter finish. This is a good beer and it's served to perfection at The Wheatsheaf. I'd call this a pretty successful day out.
Facts and Figures