It's time to hit the road again, and you certainly can't say I don't treat you, because today we're off on a day trip to Swindon.
Whilst not always considered to be the most glamorous of English towns, Swindon has been home to Arkell's since the brewery was founded in 1843. That makes Arkell's two years older than London's oldest brewery, the venerable Fuller's.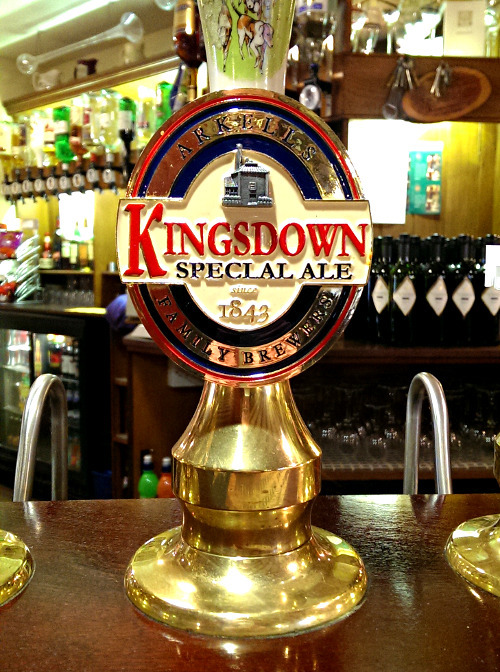 We're on the hunt for Arkell's Kingsdown Ale, an ESB-style brew, and where better to try it than the Arkell's brewery tap, the pub after which the beer is named. And so an eye-wateringly cold day sees Threehundredbeers, armed with a rigorously-researched knowledge of Swindon's bus system and the correct change for a DayRider, make its way to the The Kingsdown.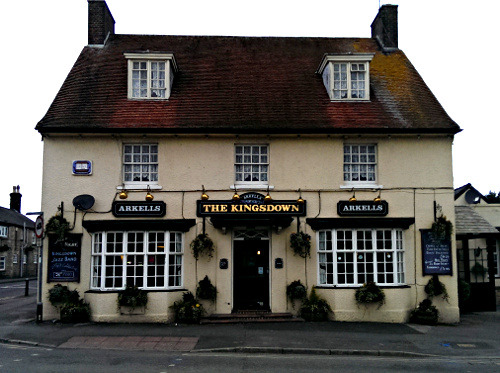 The Kingsdown is a lovely big old-fashioned pub. It was all but empty on the Saturday lunchtime that I visited, though I imagine it to be busier during the week when the adjacent brewery is at work. Of course, at the brewery tap, Kingsdown Ale—brewed a matter of meters away from the pub—is always available and in excellent condition.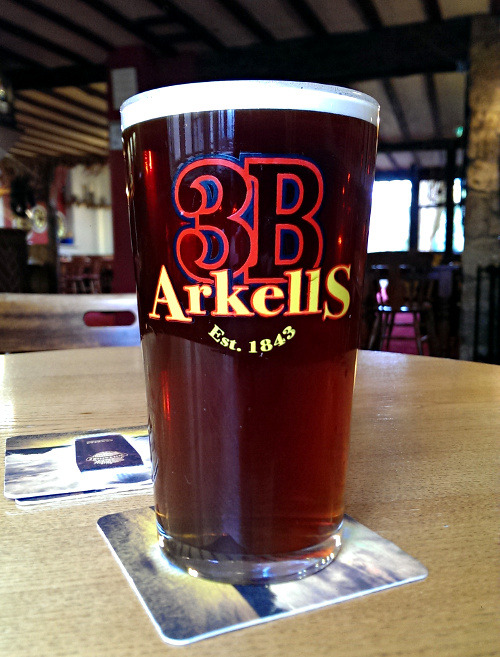 Served in an oh-so-nearly appropriately-branded glass, it's a handsome beer, dark copper in colour and with a smooth tan head. It's blooming drinkable stuff too. A little lighter than Fuller's ESB, it's still a weighty beer and full of raisin and sultana fruit. There's that rich caramel sweetness so typical of the style, and big, moreish tangy notes at the end.
There's an almost wine-like character to the Kingsdown Ale, which reminds me a little of the Fraoch Heather Ale. It all goes down easily enough that a second pint is inevitable. We've come all the way to Swindon, we might as well.
Good stuff, and definitely one to try if you happen to find yourself on the outskirts of Swindon, as I'm sure you regularly do. For now though, DayRider at the ready, we've another Wiltshire-brewed beer to track down.
Facts and Figures