It's time for another substitution for a discontinued beer, and it's a bit of an old favourite of mine. This one replaces Hogs Back BSA, an English-style IPA that I fear I might have struggled to get excited about anyway.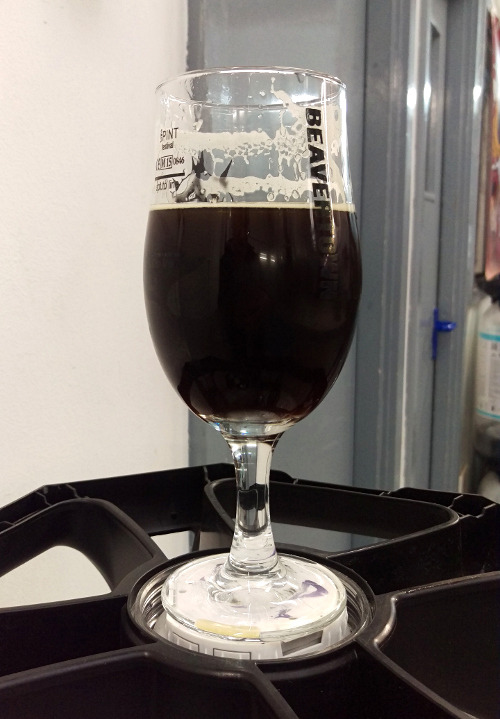 You may remember London's Beavertown from a previous substitution, the Bloody 'Ell blood orange IPA, and may be concluding that I'm something of a fan. This is their Black IPA, named Black Betty. I've wanted to sneak a Black IPA in here for some time, as it's a style I'm rather fond of, and yet it's one that simply didn't exist at the time The Book was written.
Whether an example of the style would have been featured anyway is open to debate. The author Roger Protz apparently is not convinced. Addressing a summit of brewers in Burton-on-Trent a couple of years ago, Protz said:
If you're tempted, please don't brew something called Black IPA. As the great American brewer and beer writer Garrett Oliver said on the subject: "Don't get me started". In other words, which part of India PALE Ale do you not understand? Black IPA is absurd and an insult to history.
Cue dozens of new wave breweries falling over themselves to brew a Black IPA and name it "Insult to History".
Black Betty has really become the classic example of the style, and is a thing of beauty. Where better to try it than at the Beavertown Brewery itself, where the tap room is open on Saturday afternoons and into the evening.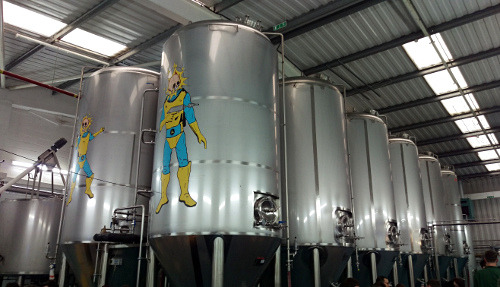 The tap toom is bustling by the time I arrive, barely an hour or so after opening. But the staff are plentiful and efficient, and Threehundredbeers soon has a half pint of beer number 159 resting on a keg of Gamma Ray in front of us.
And what lovely stuff it is. What you get with a Black IPA of this quality is a giant hit of big, hoppy IPA bitterness and tropical fruit balanced out by rich, smooth and toasty chocolate and black malts.
Beavertown Black Betty packs a punch at 7.4%, and I think that's appropriate for what is, after all, an IPA. I've seen weaker Black IPAs at around 5%, but they never seem to quite cut it for me.
This one does. There's no question this is one of the finest beers being brewed in London today, and Black Betty seems to get better every time I try it, with an almost chocolate milk shake sweetness creeping in these days, and a full, smooth body to match.
A true modern classic, I reckon.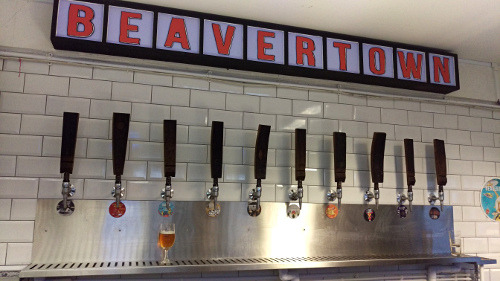 After this it was time to work through the rest of the formidable tap lineup, sampling experimental IPAs, barrel-aged Imperial Stouts, and an Imperial Smoked Porter in short order, all in relaxed and convivial circumstances in among the fermentation vessels.
It was a grand day out, and there's very little doubt that I'll be returning to Beavertown before long.
Facts and Figures