After that Baltika No. 3 Classic didn't prove too much of a disappointment, it may be worth a return visit to our new favourite Eastern European food shop, Eastern European Food, to see what else they can furnish us with.
This will do nicely. You can find plenty of canned Polish lagers in the convenience stores of South London, but Perła Chmielowa is one I haven't seen before. Let's take a can or two back to our park bench, as is probably fairly traditional for a lager of this calibre.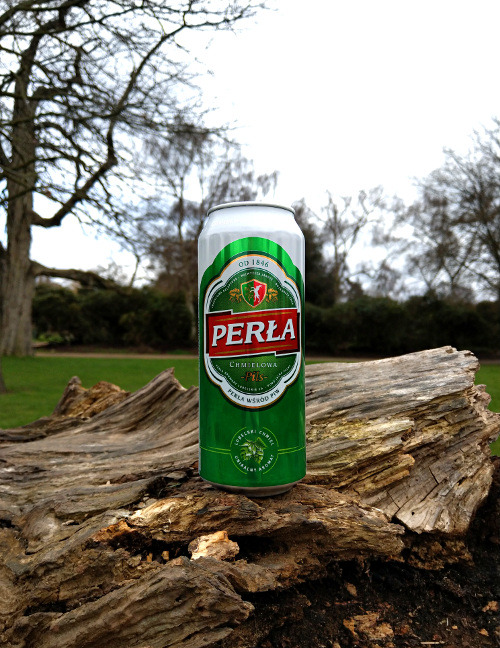 Perła Chmielowa is listed in The Book as a Pilsner, so it's a can of lager then. It packs a fairly respectable punch at 6.0% ABV and perhaps that's why there's a distinct aroma of Special Brew about it. That carries over to the taste too. It's pretty thick and sweet for a lager, and the booze isn't exactly hidden.
I've a feeling this is probably a cut above the more commonplace Polish lagers. Faint praise perhaps, but while it was always going to be difficult to find much of interest to say about this one, I don't hate it. That said, I'm in no particular hurry to crack open the second can, and instead head to The Plough for lunch and to see what they have on tap.
Facts and Figures
| | |
| --- | --- |
| Brewery: | Perła Brewery, Lublin, Poland |
| Style: | Pilsners |
| Strength: | 6.0% ABV |
| Found at: | Eastern European Food, Lordship Lane, London SE22 |
| Serving: | 500ml can |