It's time to add a new category to the site, as we come to try our first Pilsner so far. In this case it's a Pilsner not from Pilsen, or even from the Czech Republic, but from Bitburg, Germany.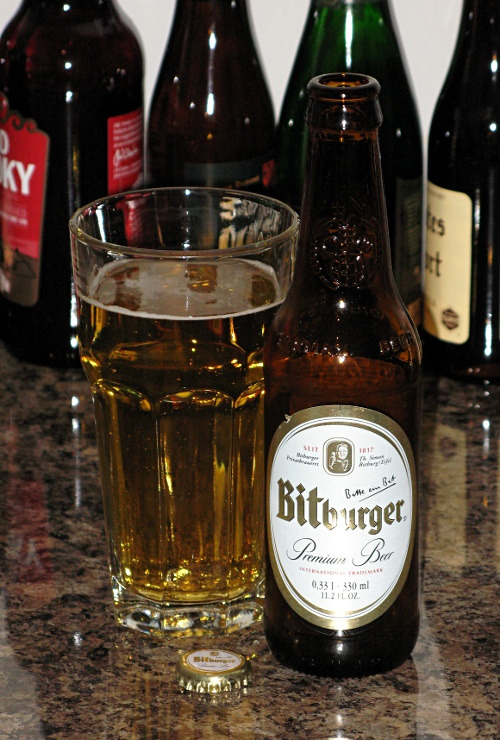 Bitburger Pils pours a dark golden colour with an almost negligible amount of white foam. What there is doesn't stick around for long. There's a toasty malt aroma with the faintest whiff of hops.
Bitburger is slightly fuller-bodied than is typical for a lager, and better for it. A good malty backbone is present to underpin the nicely balanced bitterness and sweetness, and it's all followed by a long, dry finish.
I'm secretly enjoying this one more that I tend to expect from a lager. Bitburger is a very gluggable yet satisfying beer. Whilst I wouldn't pass over a good ale or stout for it, this is a very pleasant beverage to drink straight from the fridge on a summery evening like this one.
Another enjoyable beer, and there will be a few more Pilsners along in due course, including some actually from Pilsen, so it'll be interesting to see how Bitburger measure up against those.
Facts and Figures