There are several Fuller's beers in The Book, and given their ubiquity here in London, I'm a little surprised it's taken so long to get around to covering one.
Fuller's ESB is something of a classic: there aren't many beers that have inspired and indeed given their name to a entire style of beer, but ESB has.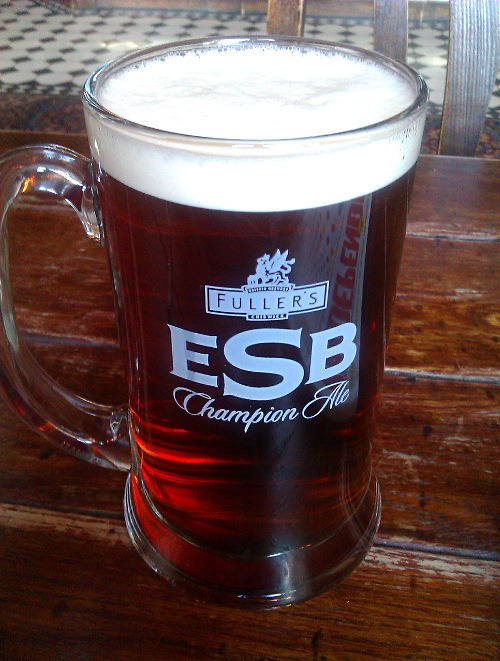 ESB is very easy to get hold of in London, especially in bottles, but to be enjoyed at its very best, it really needs to be tracked down on cask, ideally in one of the better Fuller's pubs, where it should be served to perfection.
This one certainly was, and compared to the bottled stuff, it's a revelation. There's a whole new depth to it, with rich treacle toffee notes, bittersweet marmalade fruit and a vinous, lightly bitter finish.
It's a weighty pint in many ways, but Fuller's ESB slips down a treat and is incredibly moreish. At 5.5% ABV it isn't exactly what one would call sessionable, but two or three won't do too much damage.
Great stuff, and I'll be back for more.
Facts and Figures