This is another convenience store beer that has sat neglected at the back of the cupboard for too long. Unlike the Ringwood Old Thumper, though, this one does at least have a few months left on the clock.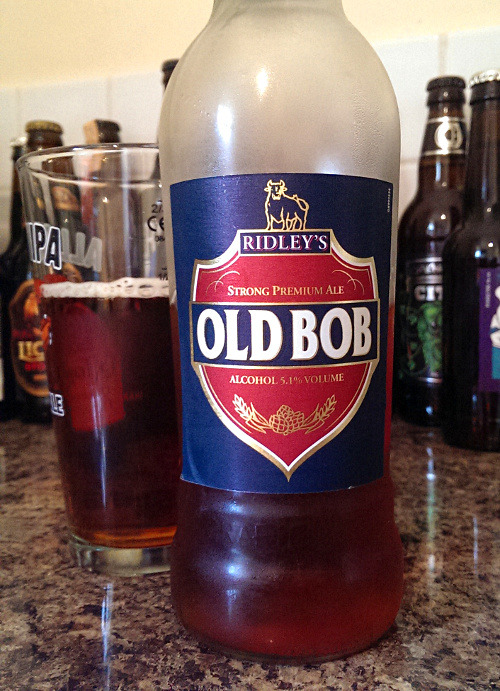 Ridley's Old Bob is very much in the same category as the Old Thumper, being an ESB-style beer. As such it pours a very appealing reddish chestnut brown colour. There isn't a great deal of head beyond a small layer of tan froth.
There's a big old aroma though, full of dates, raisins and all the other dried fruits you can think of, so no deviation from the style there. It's clearly as fresh as a daisy, despite the extended time on the shelf.
To taste, that fruit is front and centre. It's a really full flavoured beer, tangy and with a strong, malty caramel sweetness. After a long week at work it's quite the thirst quencher too, going down very easily indeed despite the big flavours.
A light smattering of peppery English hops prevent the sweetness from becoming overbearing, and leaves a satisfying, lightly bitter finish to round things off nicely.
It's not entirely clear why I tend to keep overlooking beers of this style, because I always end up enjoying them greatly. Maybe it's just that they're so commonplace and easily found that they're easy to take for granted.
I won't have that problem with the other Ridley's beer I need to track down, the Witchfinder Porter. That one went out of production not long after bloody Greene King bought the Ridley family out in 2005. How to resolve that little obstacle I'm not sure. Stay tuned to find out.
Facts and Figures