Amid the vast sea of Belgian beer I've been obliged to drink my way through recently, it's nice to have a change of scenery, and head back to Blighty and to the Lake District for a big old bottle of this famous ESB-style beer.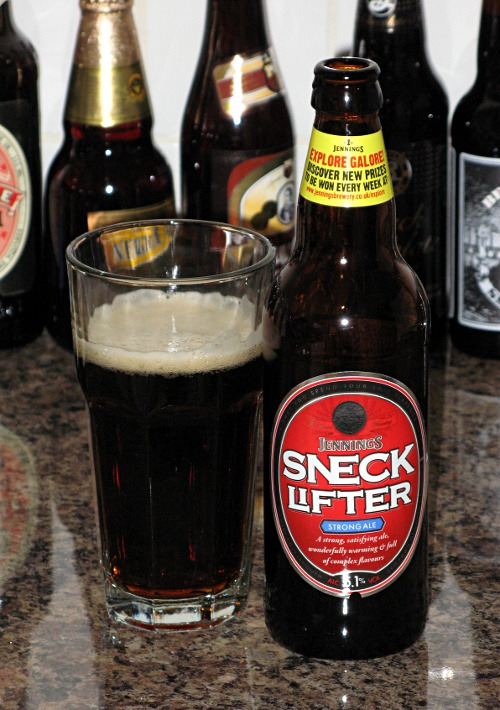 Jennings Sneck Lifter pours a very deep, dark ruby colour with a smallish tan head. The nose is all christmas cake fruits and toasty malts.
To taste, there's even more fruit and rich caramel from the black malts, followed by a strong, peppery bitter finish courtesy of the whole flower hops. It's dark and complex, though perhaps not to the same extent as Theakston's Old Peculier.
All in all, a good winter beer, best served at toom temperature to let all those flavours emerge. I'd be happy to see this on cask in more pubs, but sadly it doesn't seem to be widely available down here in London.
Facts and Figures