We were hardly likely to be staying away from Belgium for long, in retrospect. In fact this one is Belgian and a Wheat Beer. I can barely contain myself.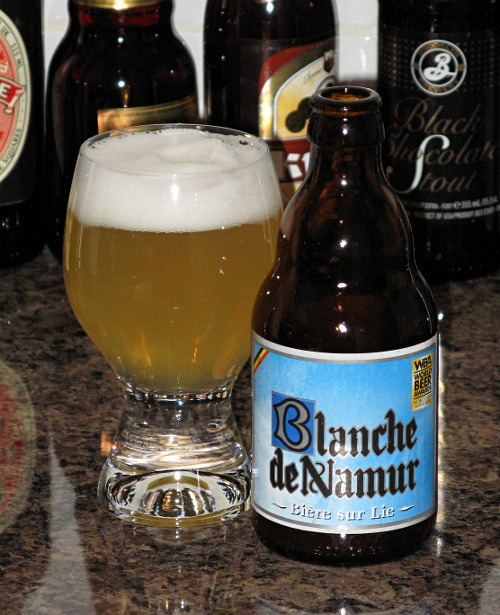 Clearly I jest, but to put it politely, this is a beer for people with more subtle tastes than my own. At a paltry 4.5% ABV and a mere 12 bitterness units, it was never going to set pulses racing.
Blanche de Namur tastes like Hoegaarden, obviously, but it's an emaciated, watery version of Hoegaarden. Honestly, beyond a faint whiff of the typical Belgian esters, the overriding flavour here is actually of water.
Supposedly the ingredients include coriander and bitter orange peel; maybe I've had one too many Imperial Stouts recently, but my taste buds can't detect them.
I never set out to post overly negative reviews, and tend to feel bad if I do, but quite frankly, this is a crushingly dull beer.
Facts and Figures