Time for another of the many widely-available, slightly less than exciting English bitters that pervade The Book.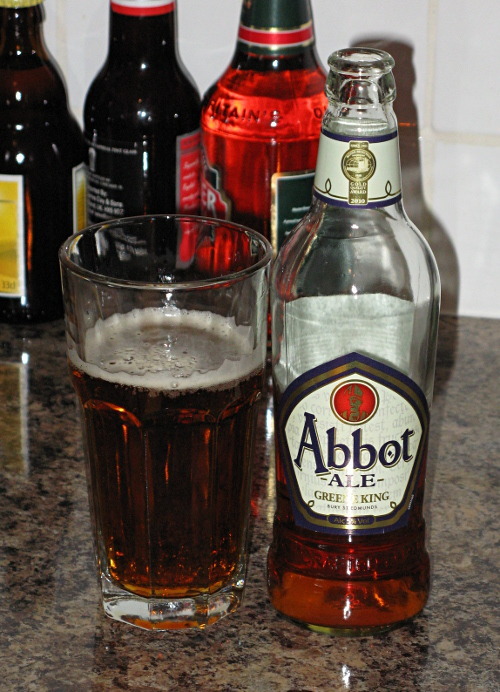 Unfortunately Abbot Ale does little to counter my growing ennui with the style. It tastes like an English bitter, though it's a little smoother than many. The malt and hops are very well balanced, but there's a faintly stinky whiff to it that also comes across in the flavour.
If you concentrate, there's a slightly dry, bitter finish, but at a mere 26 bitterness units we are going to require chess Grandmaster levels of concentration to spot it.
It seems possible that Abbot Ale has the potential to be a much better beer on cask, if well-kept and served at its best, but I won't go out of my way to find out, since it has been quite unremarkable the few times I have had it in pubs.
On a more positive note, I can recommend the seasonal, and much stronger Abbot Reserve, if you can find it.
Facts and Figures
| | |
| --- | --- |
| Brewery: | Greene King Brewery, Bury St Edmunds, Suffolk, England |
| Style: | Best Bitters |
| ABV: | 5.0% |
| Found at: | Maxy Supermarket, Norwood Road, London SE24 |
| Dispense: | 500ml Bottle |