The last Alt beer that we came across—Diebels Alt—turned out to be a very pleasant surprise. I think that's still the only example of this venerable German beer style that I've actually tried, so this one should be interesting.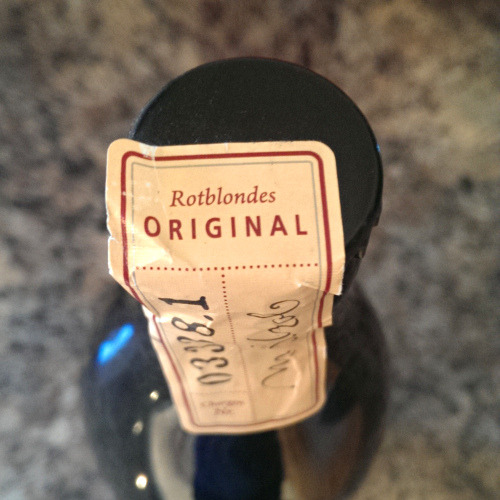 Whilst Alt beers are more typically associated with the Düsseldorf area, Duckstein Original hails from Hamburg. Well, in truth this bottle comes from the internet, and I'll admit I know almost entirely nothing more about the brewery. We'd better crack on and drink it.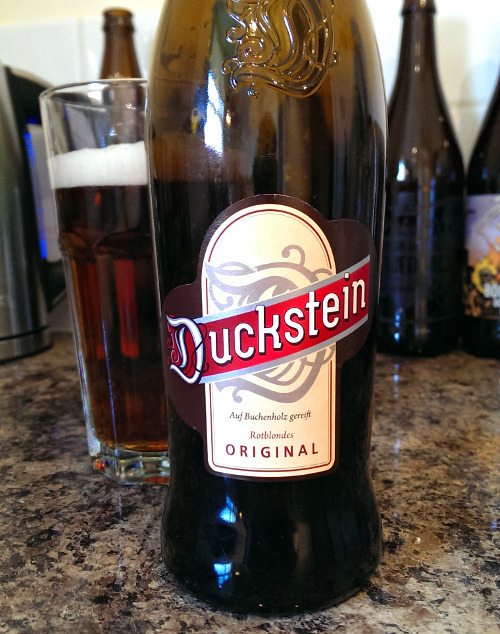 There's that warm chestnut colour again, and a smallish tan head. The aroma is dark and fruity, and unexpectedly reminiscent of a Belgian-style Trappist Dubbel such as La Trappe Dubbel.
That comes across in the flavour too. It's lower in ABV though at 4.9%, and so a great deal more gluggable than a Dubbel, and very refreshing. It's a great winter beer all the same, with that fruity warmth from the malts and slightly spicy notes from the subtle hops. There's added complexity from the beer being matured over beechwood chips.
A very nice beer, all in all, and again it strikes me that it's a real shame that you very rarely find this style of beer on tap in the UK. I think people would like it.
Facts and Figures