Allow me to take you to one of my favourite little Brussels cafés, this time one just slightly off the well-trodden tourist trail.
I have a bit of a soft spot for Café Bebo on Place Rouppe, about halfway between central Brussels and the Eurostar terminus at Brussels Midi, since this was the first place in Belgium that I ever had a beer. It was a Saison Dupont in February last year, and very welcome it was too as I started to get my bearings in an unfamiliar city, and began to realise just how out of my depth I was language-wise.
Bebo is essentially just a street corner café in the continental style, and tends to be frequented more by Bruxellois regulars than by gawping sightseers like myself. That it has a well-chosen, if compact, beer list and does the cheesiest croque monsieur I've ever tackled does not hurt at all.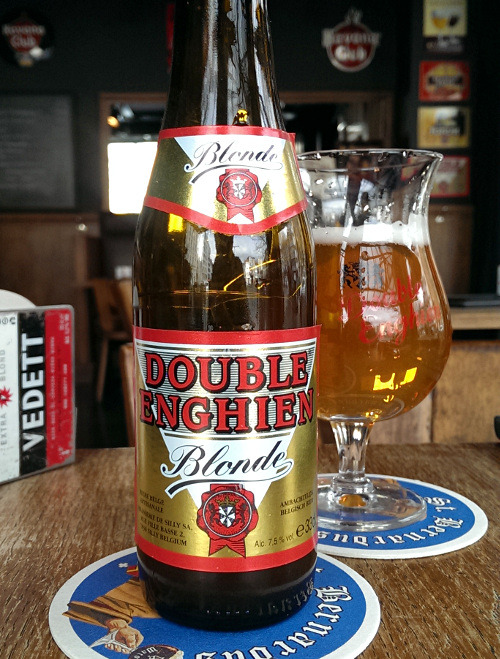 There's nothing particularly silly about Silly Double Enghien Blonde. Silly is a tiny village about 40 kilometres to the south east of Brussels, and is home to Brasserie de Silly, a small family-run brewery tracing its history back to 1850. One doesn't tend to stumble upon their products too often and Café Bebo remains the only bar in which I've ever seen this one.
Double Enghien Blonde is a pretty typical 7.5% blonde beer in a broadly similar style to the De Dolle Arabier. It's served here with the correctly-branded tulip glass, much as one comes to expect in this city.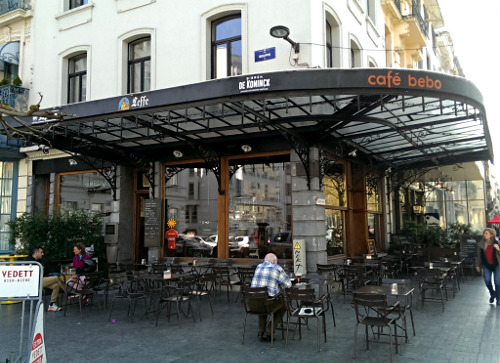 There's a big fat yeasty aroma, again not challenging expectations. That seems to be the theme with this one. If you've ever had a Belgian blonde beer such as the easily-obtainable Leffe, you know what it tastes like, though Double Enghien is of significantly higher quality.
My tasting notes from the day run to a few words: "standard Belgian blonde" and "a bit sweet". Maybe I was tired, but back in London and sipping the bottle I brought home with me, I struggle to find a great deal more to say about it. I do detect some nice citrus notes though, in particular lemon zest, and chewy sultana fruit.
Either way, it's nice enough, and was thoroughly welcome after a hard day trying to decipher the bewildering Brussels tram system, and several times almost learning the hard way that the green man at the pedestrian crossings in this city does not mean what you think it means.
Do be careful when crossing roads in Brussels.
Facts and Figures
| | |
| --- | --- |
| Brewery: | Brasserie de Silly, Silly, Belgium |
| Style: | Golden Ales |
| Strength: | 7.5% ABV |
| Found at: | Café Bebo, Place Rouppe, Brussels, Belgium |
| Serving: | 330ml bottle |