Our second visit to Germany sees us breaking new ground. This is my first ever experience of the style of beer known as Kölsch.
Kölsch is native to Köln, Nordrhein-Westfalen and in fact use of the name is protected by law, and restricted to a handful of breweries in Köln and a couple of surrounding cities.
For all of that. I suspect this is going to be a pretty ordinary lager. Let's pour ourselves a glass and find out.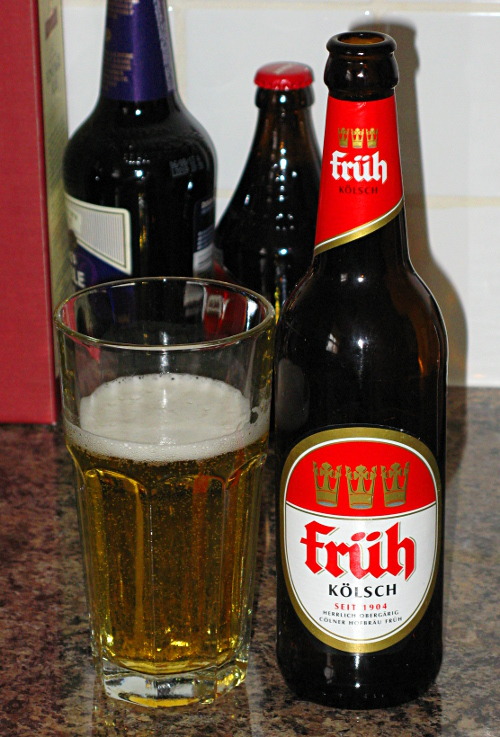 Früh Kölsch looks a lot like a lager, but in fact is warm fermented, so I suspect that to use that term would be technically inaccurate. Even so, it's the palest and fizziest beer we've come across so far. At a mere 4.8% it's also the weakest.
Predictably enough, it also tastes like a lager, but a rather thin, mildly-flavoured one, quite in contrast to the Brooklyn Lager that opened my eyes recently.
It's light and refreshing, and there's a pleasant dryness to the finish, but apart from that, there really isn't much to write home about here. The beer is clearly designed to be rapidly sunk several Steins at a time in the local Bierkeller without too much trouble, but it's pretty forgettable stuff.
Facts and Figures