There are several beers in The Book which I don't feel I have to actively seek out, knowing that their ubiquity means they'll find me: some day I'll be in a pub where they're the only thing worth drinking, and bingo, another one ticked off.
And so it was with Timothy Taylor's very famous Landlord.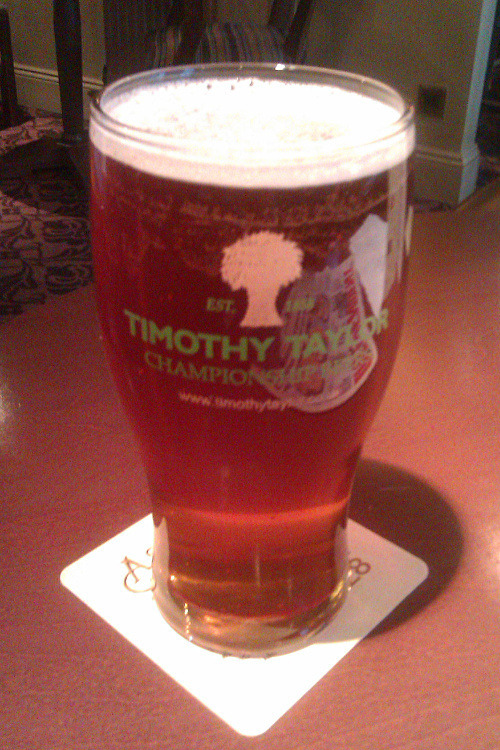 Some say that this is Madonna's favourite beer. I can only assume that she hasn't tried many beers, since there isn't really anything exceptional about Landlord.
Don't get me wrong. This is a perfectly good example of a sessionable English bitter, but beyond a reasonably pleasing hoppy edge, I'm struggling to find a great deal to write about.
Not so our host Roger, who rhapsodises about the beer in The Book, citing in particular its "beautifully balanced" long finish, and its "tangy fruit, juicy malt and bitter hops". I'm just not sure I can get that excited about it.
I feel I'm being a little harsh: in fairness, in the same circumstances, I'd actually buy Landlord again, and enjoy it too, but it's not something I'd go out of my way for. Still, that's another one under my belt.
Facts and Figures